Syndicated from the Constant Contact Blog ➞
---
If you're doing all you can to build your email list, you're collecting contacts anywhere and everywhere you can.
But do you ever worry that some of your contacts are getting lost in the shuffle?
The more tools you use, the harder it can be to keep your email list centrally managed and organized.
Want to be more confident in your contact management?
Constant Contact's apps and integrations offer easy ways to update, manage, and segment your contact list — across a variety of tools.
Let's take a look at three of our integrations and how they can benefit your business.
1. Constant Contact for Outlook
We recently released a new and improved Outlook integration making it easy to upload and update contacts from Microsoft Outlook to your Constant Contact mailing lists.
You have the option to individually or bulk upload your contacts from folders, lists, or groups.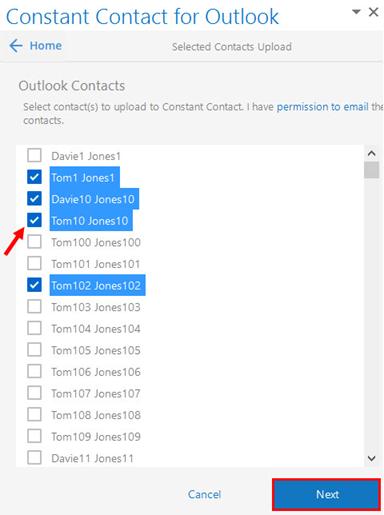 Don't see the right list for a specific set of contacts? No problem. You can create a new Constant Contact list directly within Outlook, letting the integration do the heavy lifting.
Plus, with the ability to set up an auto-upload and automatically schedule updates to your Constant Contact email lists, you can be sure that your lists are always up to date.
2. PieSync
PieSync fully syncs data between your tools, helping you ensure you have the same contacts stored in your CRM system as in your other business tools.
Have contact information in your Constant Contact account, but not in your Google Contacts? PieSync will connect your two systems and add or update contacts in both places.
The tool is easy to use and can be set up in just a few easy steps. Choose the tools you want to sync, authorize each, and start syncing.
3. Zapier
Collecting email addresses from several tools can cause you headaches. Zapier lets you connect — or zap — the tools you use, helping you automate everyday tasks.
Zapier works well with Constant Contact, allowing you to create actions based on where an email address is collected.
Collecting submissions from Formstack? Gathering registrations in EventBrite? Storing your contacts in Insightly?
Create automated triggers to have contacts added directly into your Constant Contact account.
---
Syndicated from the Constant Contact Blog ➞