A few weeks ago, the mighty Facebook announced yet another tweak to the algorithm that controls what people see in their News Feeds.
The change prioritizes posts from friends over things posted directly from business pages. While this doesn't mean that no one will see your content organically, it will reduce the number of views you receive.
Why is Facebook making this change?
Facebook reasons that people are most interested in seeing things that come from their friends and family. Like many of their algorithm changes, Facebook attributes this change to providing a more relevant News Feed.
But for a small business using Facebook to promote their business, getting your content out there is only going to get that much harder.
How can you get your content seen?
This news follows on the heels of Facebook taking steps to reduce the pervasiveness of "Clickbait", those eye-catching headlines that start "You won't believe…" or that promise some great revelation, but never actually deliver on it (and will often make you sift through several pages that are ad-heavy and content-light).
Some media companies are taking a glass-half-full approach, saying the answer to Facebook's recent changes is to make more appealing, valuable, and sharable content.
The idea is to hit that magic space between great content and clickbait. Everybody hates clickbait. But if you can entice readers to click, and then deliver content so good they can't help but share it, your content reaches their following, as well.
How to create share-worthy content
Visual media are more share-friendly than blog posts or other text-heavy content. A good infographic, fun video, or a silly meme can be a great lead in to what you're offering.
Also, never underestimate the internet's fascination with cats.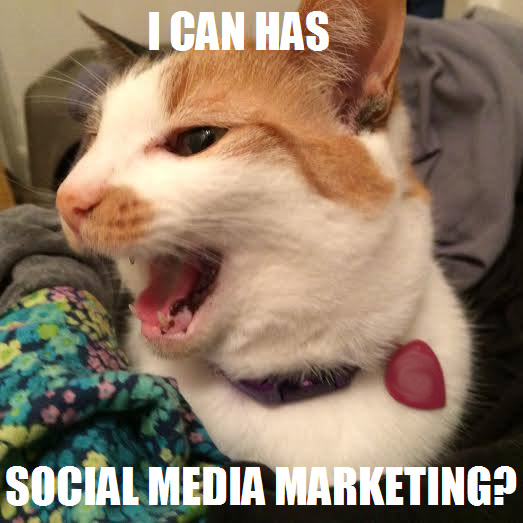 If you need some ideas on visual content, you should check out our friend Pam Moore's podcast on the subject.
Other recent notable social media news:
The biggest sensation online this year, Pokémon Go offers some great and unique opportunities for stores, restaurants, and other small businesses.
Due to recent events in the news, Facebook has worked to clarify its policies governing Live Video. If you use it for your business, it's a good idea to familiarize yourself with their Community Standards.
Later this year, Pinterest is going to introduce tools that will let pinners find similar items to things in their own photos.
Do you like to get your point across with moving images? You're in luck. Twitter is boosting the size limit for animated .gif files.
Facebook is letting individuals set up fundraising campaigns for charities. The pages are easy to set up, and the charities are vetted by Facebook. Following the initial launch, any US-based 501(c)3 can sign up with Facebook.
What social media news did you catch recently?
Anything that's impacting your small business in a big way? Leave us a comment and let us know!